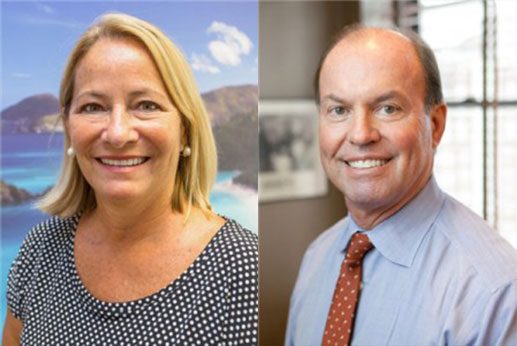 About Roberts & De Marsche
Drs. William Roberts and Tanja de Marsche have over 36 years combined experience and provide Orthodontic services and Invisalign braces from their 2 offices located in Center City, Philadelphia, Pennsylvania and Lawrenceville, New Jersey.
Drs. Roberts and de Marsche and our staff are highly experienced and competent in adult and adolescent orthodontic care. In fact, we have treated nearly 1000 Invisalign cases and are one of Philly's top providers of Invisalign! We are committed to excellence in dentistry and will work in coordination with your general dentist or dental specialist.
Welcome to
Roberts & De Marsche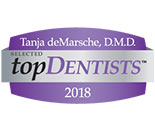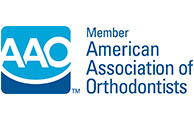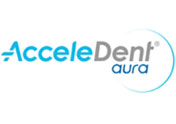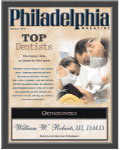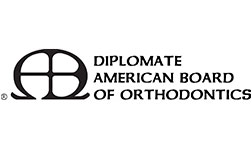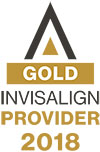 Patient Reviews
Couldn't ask for a better orthodontist. I had braces and a child and needless to say I had to put them back on as an adult… Dr. Roberts made sure I didn't have to wear them very long, which was great. They also were very flexible on payment methods and the staff was friendly and great! Definetly RECOMEND!

Great orthodontist. As an adult patient with a daughter at Penn, this was a great fit for the whole family. If you're thinking about invisalign, you have to go to Dr. Roberts!

Met Dr. Robert about a year and half ago and he hooked me up w/Invisalign! The practice is outstanding, super clean, and friendly!! Dr. Robert is the coolest, down to earth type of guy! Highly recommend it!

Absolutely superb! Very professional and friendly staff. I highly recommend!! =D

I've been coming here for a little over 3 months and have always had a really good experience. Everyone is always friendly and helpful. I just got my braces off today and couldn't be happier. My teeth are perfect! -Nicole

Dr. De Marsche is wonderful! She and her staff took very good care of me and are very accommodating especially that they have Saturday appointments! Thank you, Dr. De Marsche 🙂

SO GOOD I HAD TO WRITE IT IN CAPS! FINE PLACE! EVERYONE REALLY CARES ABOUT THE PATIENT – RECEPTIONISTS ARE AWESOME!

Great experience ! Super friendly staff and Dr. Roberts & de Marsche are awesome. Office is fun and kid friendly! We highly recommend this office!

Everything here is great!!!I got a beautiful smile here! Very recommend!!!!:)

Dr. Roberts & Dr. de Marsche ~ Where Your Smile is a reflection of Their Heart…..Simply Beautiful❣

Dr. Roberts is amazing! What a sweetheart… I had my braces in for 1.5 years, was able to get them off before graduating. He made my visit pleasant, went out of his way to help without me ever having to ask. The location is super convenient as well. His staff all are friendly and there's never a long wait.. 5 minute tops! I would highly recommend this office, and have to a few friends! I love smiling now! To show off his great work!! 🙂

Dr. Roberts and de Marsche have a great office! Dr. de Marsche always answers any questions I have and the staff is so friendly. I get to come in on Saturday mornings (which means I don't have to take off work!!) and my teeth have been looking great ever since I started coming here!

I was a patient here for many years when I was a kid. My sister and brother came here as well. Everyone was so friendly and welcoming every time we walked in. As kids, we loved playing in the big game room and watching the movies on the big screen tv. I have come back a few times as an adult and everyone was just as kind. I was always in and out quickly when I had something fixed. Great orthodontists and very friendly!

My son just completed his ortho treatment. Dr Roberts is the best there is. Our experience was great and his staff is Awesome. I would highly recommend this office to everyone.

Highest recommendation for Dr. Robert and his team.Thank you very much! Everyone is so friendly.

5 Stars

I am extremely happy with the results that I have gotten as an adult patient with Dr. Roberts. I had a lot of crowding and misalignment, and he fixed all the problems wonderfully. My orthodontic treatment has also greatly improved my placement and articulation for singing. Dr. Roberts is a true expert and his course of treatment has given me a completely new smile. The staff is very professional, courteous, and knowledgable as well. I highly recommend Dr. Roberts for anyone looking for an orthodontist–the transfomation is amazing!

Great orthodontist. I found both Dr. Roberts and Dr. De Marsche to be professional and down to earth. My daughter was a student at Penn, and she had a great experience with Dr. Roberts and invisalign. I decided to do have braces at the same time, and Dr. Roberts also specializes in treating adults with orthodontics. We couldn't be happier. Give them a chance, and you wont be disappointed.

"Excellent service, very courteous and professional staff. Drs. Roberts & DeMarsche have treated both our children and we are more than satisfied with their pretty smiles. Facility is very clean and entertaining for little children with ample of parking. There is no wait time and they are always accomodating with appointments. Entire staff is very committed to providing excellent care and dedicated to their profession.
I would absolutely recommend my friends and family to get their orthodontist treatment here."

5 Stars

I just finished my invisaline treatment by Dr. Roberts. He did a fantastic job. Also, His staff was accommodating and very friendly. I would have no problem recommending Dr. Roberts to my friends and family. Thanks Again!

I never realized how important a smile was until now. Thank you, Dr. Roberts!

After two and half years of treatment, Dr. Roberts fixed my crooked teeth with his dexterous hands and broad knowledge. As a matter of fact, I was little indignant over those biased comment. Dr. Roberts' expertise on adult orthodontic treatment is a real tour de force. Besides, Dr. Roberts himself is a real gentleman, suave, humorous and amiable. He has really good music taste by the way. Friendly staff, very short to none waiting time, convenient location in center city, clean facility, spacious penthouse (they are on the top of 15 story building) with nice decor — I recommend anyone who wants to have a beautiful smile and great treatment experience.

Excellent Service and Staff

going to Roberts & deMarsche was probably the best thing I have ever did, they were always so friendly and caring. Also my teeth looks amazing 😁

I absolutely love this orthodontist! The service is amazing and they really keep to your set appt time. Very courteous and they really listen to your concerns no matter how absurd.

Excellent orthodontist, great experience! Thank you to Dr. Roberts for giving me the smile I always wanted! I was unsure about getting braces as an adult, but my treatment with Dr. Roberts was quick and easy – best decision I ever made! I recommend this office to anyone looking for a really fun, experienced orthodontist with a wonderful staff. Thanks so much again, I can now smile with confidence!

Dr. Roberts is such an amazing expert, he is a wonderful human being as well. I was introduced to him two years ago through a friend, who said he is the very best orthodontist in the city. It is true to me through my experience in the past two years.Every visit was great in the past two years, (I first came here in July 2015, and today 10/24/2017 my upper and lower braces are off and I am having container start today. They look much much better. I felt like my face shape even changed, which my parents and friends were very surprised and happy.) Dr. Roberts is really responsible, trustworthy and professional, we have become really good friends as well. I also talked about school, career and life with him, and he has always being supportive and give me great advice. Glad to know him and thanks for his helps.

Extremely hard working and professional staff. In four years I haven't had one bad experience.

5 Stars

These folks do great work. They care about getting everything just right (I am pretty particular about things). I am an adult male – had regular braces with clear ones in the upper front. Very few people noticed and all of the feedback was positive. The office is beautiful and very clean – enjoyed the whole experience.

Super friendly and very helpful! Thank you

SO GOOD, HAD TO WRITE IT IN ALL CAPS!!! THE BEST BEST BEST!!! VERY PERFESSIONAL, COURTEOUS, AND PLEASANT. EVERYONE IS KNOWLEDGEABLE AND EASY TO GET ALONG WITH. LOVE IT AND DEFINITELY RECOMMEND. IF ANY DOUBTS AT ALL, JUST ASK TO SEE MY BEFORE AND AFTER

I'm so glad I went with Dr. Roberts! We're finishing up my adult treatment and I am very happy with my smile. Dr. Roberts is skilled, personable, and truly cares about making sure his patients leave with nothing less than a stellar smile! As a patient, it can be really difficult choosing the right orthodontist for you when you don't know anything about orthodontics (like me). I consulted with several doctors, read their online reviews, and looked at photos of their work, but in the end I still didn't feel confident that I could choose the best treatment plan for me (was given vastly different treatments). I chose Dr. Roberts because I liked his work and because I felt very comfortable with him (and his staff) during my consultation. He explained my proposed plan to me and he and his staff didn't mind answering my millions of questions when I called back later after doing more research. About a year after I started my treatment, I moved cross-country. This drastically slowed down my treatment because I couldn't schedule regular appointments. Earlier this year when I went back out West after the holidays, I bit into something really hard and caused damage to my braces. It was an easy fix, but I couldn't make it back for another six months. By the time I saw Dr. Roberts again, the problem was much worse than it would have been if I had just seen him soon after it happened. This added about half a year's visits (with regular appointments) to my treatment. It was no problem at all and Dr. Roberts is taking care of it. I can't imagine how much extra work he has had to put into my braces because of my insanely irregular visits. I'll bet we could've ended my treatment sooner if he wanted (I've been seeing him for 3+ years), but Dr. Roberts won't get these things off me until he's sure I have my best smile. I don't know if other doctors would have been as pleasantly accommodating as he's been! (I'd even left some of my consultations feeling rushed and inconvenient.) His office is friendly, clean, and there's always good music playing (and a movie for kids in the waiting area). Would recommend!

Drs. Roberts and de Marsche are extremely experienced in their practice and its evident in their work. I was very excited about their Saturday hours in Lawrenceville. I have been able to make the commute from NYC easily as necessary. +1 for adult Invisalign!

All I have to say is Dr. Roberts is the best! He has great staff and overall you'll leave satisfied!

Dr. Roberts is an excellent orthodontist! My teeth were in really bad shape. I had a terrible bite and they were very crowded. Dr. Roberts gave me my smile and confidence back. I get so many compliments on how beautiful my teeth look. I couldn't be happier! I would recommend him to anyone. The staff is also a plus to this practice. Everyone is very professional and friendly at the same time. Great Office!!!!!!

Dr.Roberts & de Marsche is a great facility to get orthodonitic work done , I love this place. Everyone is great and greets you with a smile and by name. They are incredibly on time and the atmosphere is so relaxing. I wish I could get all of my dental needs done there.Thanks Dr. Roberts and Staff

Dr. Roberts did a great job with my teeth! I went through about a year of invisalign and appointments were always fast, informative, and the staff was very polite. Kathy also did a great job putting in a bonded retainer on my lower teeth. Great place to go and super convenient to Center City!

Everyone in the office is so nice and really helpful. I had started invisalign express with a dentist in my hometown and transfered to Dr. Roberts. By the end of the treatment my teeth looked good but Dr. Roberts thought that we could do better with a new set of invisalign which came at no charge to me. 8 years after I got my braces off my teeth look better than they ever have! Thank you Dr. Roberts and friends!