Dr. William Roberts and Dr. Tanja de Marsche operate one of Philadelphia's most respected and long-standing orthodontic practices, with offices conveniently located in Center City and Lawrenceville, NJ. Together, these Philadelphia orthodontists have established a specialty practice that is committed to creating healthy, beautiful smiles.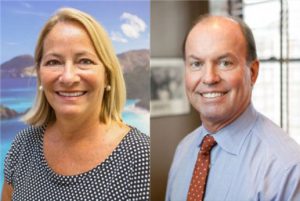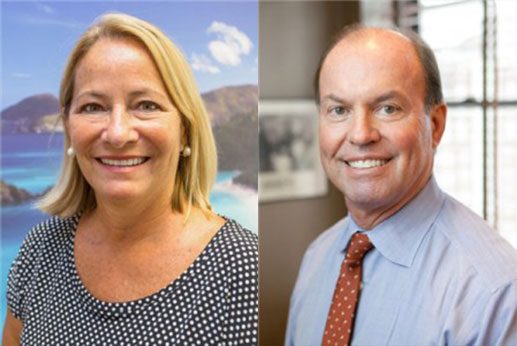 About Dr. William Roberts
Dr. Roberts is a three-time graduate of the University of Pennsylvania. He earned his bachelor's degree in 1972, his DMD degree in 1976, and a Certificate in Orthodontics in 1978. Dr. Roberts became board certified in 1993 and is a Diplomate of the American Board of Orthodontics.
For eight years, Dr. Roberts was an Associate Professor in the Department of Graduate Orthodontics at Temple University's Maurice H. Kornberg School of Dentistry, where he taught and mentored dozens of dentists in their pursuit of careers as orthodontists.
Dr. Roberts has authored and published articles in orthodontic literature and lectured internationally for over 30 years. He is a former President of the Mercer Dental Society, where he was the Program Chairman for a decade and continues to serve as their website editor.
About Dr. Tanja de Marsche
Dr. de Marsche earned her bachelor's degree after studying at the University of Pennsylvania and Georgetown University. She graduated from the University of Medicine and Dentistry of New Jersey in 1979 and was awarded her Certificate in Orthodontics from the University of Pennsylvania in 1981. She became board certified in 1995 and is a Diplomate of the American Board of Orthodontics.
For 10 years, Dr. de Marsche served as a Clinical Assistant Professor of Orthodontics at Temple University, using hands-on teaching to educate dental students in her craft. She is a former President of the Mercer Dental Society and remains actively involved in the Society's projects and activities.
About Soleil de Marsche Roberts
You could say that dentistry is almost genetic for Dr. Soleil – both of her parents are orthodontists; her sister, Asya, is a dental hygienist; and her husband, Michael, is a periodontist. Dr. Soleil was inspired to become an orthodontist from a very young age and has followed her dream ever since!
Dr. Soleil achieved the highest possible level of orthodontic training before entering private practice, including 4 years of dental school, 2.5 years of Orthodontic residency, American Board of Orthodontics Certification, and an 18-month fellowship in Craniofacial Orthodontics with a focus on orthodontic treatment for cleft lip and palate, craniofacial syndromes, patients with special needs and pediatric sleep apnea. She is an Affiliate Faculty member in the Graduate Department of Orthodontics at the University of Washington and is also affiliated with the Puget Sound Cleft Lip and Palate Team. She has lectured both locally and nationally to many orthodontic, dental, and sleep specialty groups on a variety of orthodontic and sleep apnea topics.
A True Partnership
Further solidifying their ability to work well as colleagues, Drs. Roberts and de Marsche are married and have two children together. They love to travel and participate in many water and snow-related sports with their family. The doctors' genuine ability to work as partners contributes to the familial, comfortable atmosphere of their orthodontics offices.
Drs. Roberts and de Marsche also work closely with patients' general dentists and dental specialists to provide comprehensive oral health care and shape teeth into aligned, comfortable smiles.
Serving Thousands of Center City Orthodontic Patients
Whether you live, work, or play in Center City, this two-doctor orthodontic specialty practice is prepared to address your orthodontic needs in the same way they have been serving Philadelphians and residents of the surrounding areas for nearly four decades: with gentle, customized, thorough care.
Because the orthodontic practice is privately owned and remains in the hands of Drs. Roberts and de Marsche themselves, every patient is more than just a name on a chart, guaranteed to receive personalized treatment for their unique needs.
As a top provider of Invisalign braces in Center City, the doctors serve both adults and teens. They have successfully completed over 2,000 cases of Invisalign treatment, while thousands of adults and youths have also been treated with conventional braces, resulting in beautiful, aligned, healthy smiles.
Visit Our Center City Orthodontics Location
The Lawrenceville, NJ, orthodontics office of Dr. Roberts and Dr. de Marsche is convenient for many patients, while others appreciate the central location of the Philadelphia office, conveniently situated on the top floor of the Medical Arts Building in Center City.
If you are in search of a top orthodontist in Center City, Philadelphia, with decades of experience and thousands of success stories, make your appointment with Dr. Roberts or Dr. de Marsche for a complimentary consultation. Find out what orthodontic innovations are right for you, and get on the road to a straight, flawless smile.