About Roberts & de Marsche
At Roberts & de Marsche Orthodontics, we provide adult and youth braces to the communities of Center City, Philadelphia, and Lawrenceville, NJ. Dr. William Roberts and Dr. Tanja de Marsche have decades of experience treating patients using conventional braces and Invisalign to create beautiful, strong, aligned smiles.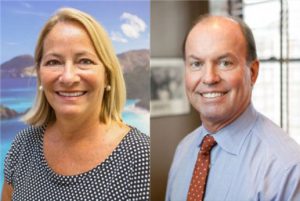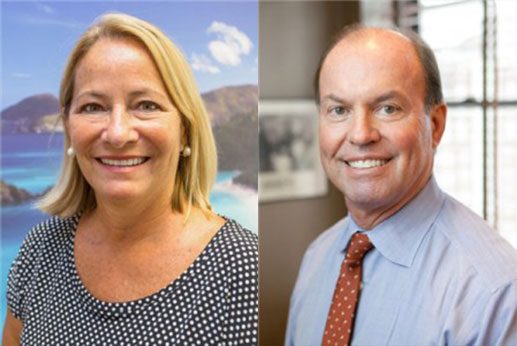 Our Orthodontic Services
Drs. Roberts and de Marsche specialize in orthodontics. At both of our locations, the following services are available:
Youth braces: Whether teens, preteens, or children, whether interceptive braces or full-on orthodontics, Drs. Roberts and de Marsche gently and skillfully treat patients during an awkward time in their life.
Adult braces: Adults prepared to undergo orthodontics to finally achieve that straight smile will be in good hands at this Philadelphia orthodontics practice. Drs. Roberts and de Marsche will determine the most efficient and effective treatment plan to give you the best possible smile without interrupting your lifestyle.
Invisalign: Invisalign braces are not one size fits all. The nearly invisible aligners may look deceptively simple, but their customization must be precise to ensure that the patient's teeth are moved properly and in the right order for lasting straight teeth. Our practice is an Invisalign Elite Preferred Provider. We offer adult Invisalign as well as Invisalign Teen and have successfully treated over 2,000 patients.

Our Doctors
Dr. Roberts and Dr. de Marsche make an excellent orthodontic pair. Together, they have treated over 2,000 patients with Invisalign and thousands more adults, children, and teens with conventional braces.
The goal of Drs. Roberts & de Marsche is to help patients understand just how many orthodontic innovations are available to them, and provide the treatment that will be the most beneficial for their oral health. Not every patient is destined to a treatment using obvious and distracting metal braces. Modern braces include treatments that are right for every budget and lifestyle, and Dr. Roberts and Dr. de Marsche are prepared to guide you through the choice to invest in long-term dental health.
Learn more about our orthodontists Dr. Roberts and Dr. de Marsche, and our kind, hard-working orthodontic team.
View Our Smile Gallery
The before-and-after photos in our Smile Gallery are of patients who have undergone orthodontic treatment at the hands of Dr. Roberts and Dr. de Marsche. Whether they wore conventional braces or Invisalign, the results illustrate just how transformational orthodontic treatment can be. Seeing how others have had their teeth aligned gives many people hope about the condition of their own teeth and how orthodontics can help them.
Read About Us
Our blog provides insight into some of your most pressing questions about orthodontic treatment, and our testimonials give you a glimpse into our reputation among our patients, both past and present. We promise that you will be in good hands at our Philadelphia orthodontic practice, but it helps to know that others have had such a positive experience.
Visit Our Offices
Roberts & de Marsche Orthodontics takes great pride in the personalized, familial atmosphere we have cultivated at our Philadelphia-are orthodontics practices. We offer two locations for your convenience – one in Center City, Philadelphia and one in Lawrenceville, NJ. Our offices and reception areas are quiet and comfortable, with separate game rooms for children and private, spacious treatment rooms with the most modern equipment and sterilization techniques.
Our offices are open every day, Monday through Friday, with some limited Saturday hours. Our Center City orthodontic office is located on the top floor of the Medical Arts Building, a convenient location for anyone who lives, works, or plays in Rittenhouse Square, Old City, Jewelers' Row, Chinatown, Logan Square, Washington Square West, Society Hill, and nearby neighborhoods.
Contact Roberts & de Marsche Orthodontics to schedule your free consultation and find out whether Invisalign or conventional braces are the right path to your, or your child's, new smile. We offer extremely competitive treatment fees, a new client special, and easy financing and insurance options so your alignment journey is affordable and stress free. Nothing should stand in the way of your healthy, straight smile.