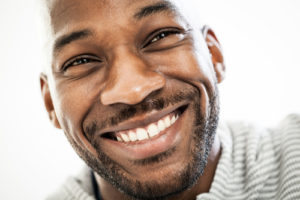 Once upon a time, all kids wanted for Christmas was their two front teeth. Now, those kids are grown-ups and all they want are straight teeth. Here's the good news, the holiday miracle: It's never too late to get a flawless, aligned smile when you get Center City orthodontics.
Types of Braces for Adults
Even if you're the main gift-giver in your family now, there is no reason you can't make a wish list of your very own. Straight teeth are a big hope of many Center City Philadelphia residents, but they don't know the best way to achieve what they want.
Gift yourself a consultation with your Center City orthodontist so you can discuss:
Adult braces: There is such a thing as braces for adults. You simply have to say, "I want straighten my smile," and your orthodontist will work with you to determine the best route to correct your misalignment and gel with your lifestyle.
Invisalign for adults: For the grown-ups who love the idea of making major changes without a major fuss, Invisalign fits the bill. Discreet, nearly invisible, and speedy, Invisalign aligners shift teeth a few at a time until your entire smile is straight, and no one ever needs to know you're undergoing orthodontic treatment.
Ceramic braces: When you're not a good candidate for Invisalign and are vehemently against metal braces, ceramic braces can give you the best of both worlds. This type of orthodontics is subtle and tooth-colored so it blends in with your smile. You won't be able to avoid all the inconveniences of cleaning brackets and wires and living with their discomfort, but being able to straighten your smile under the radar is worth it.
Lingual braces: It's not the most popular or convenient option, but lingual braces may be in your wheelhouse. This type of orthodontics is bonded behind the teeth so they're less noticeable, but they don't always feel great and adjustments take longer to complete.
Conventional metal braces: This look probably isn't your first choice, but metal braces have stuck around for a reason – they work, and they work well. Sometimes, treatment time with traditional metal braces is faster than with other types of braces.
Braces Can Fix What's Bothering You
Maybe you think that since you've lived with crooked or gapped teeth for this long, what's the point of changing things now? But what Center City orthodontics offer is more than just a beautiful smile – they deliver a healthy smile.
Teeth that are in alignment are less likely to plague you with TMJ problems or clenching and grinding, which means you save yourself from dental restorations or broken teeth or jaw pain. Plus, when teeth are straight, they're easier to clean, which means minimizing the chances of cavities.
Even if you don't get something good in your stocking this year, gift yourself with Center City orthodontics and achieve the straight smile you've always wanted. Make an appointment with Dr. Roberts or Dr. de Marsche in Center City to discuss your options.