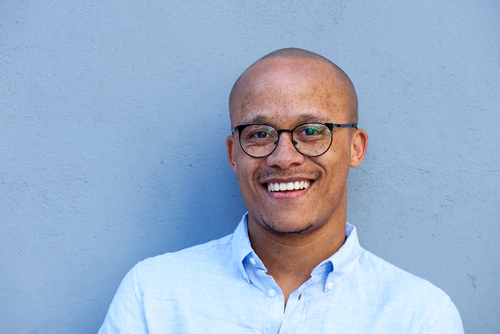 Millions of people have benefited from Invisalign, both teens and adults alike. Though these patients are all carefully guided in what their treatment will entail, they don't know exactly what it's going to be like as an Invisalign patient until they take the plunge. Here are just some of the things it's important for newbies to be aware of as they begin their journey.
1. You can eat what you want… but you might not be able to.
There are no food restrictions with Invisalign. You can take your trays out and dig into your favorite things without worrying about damaging brackets or wires. Wearers of Invisalign Teen in particular rejoice at this tidbit. Just know that you might be feeling pain and shaky teeth from time to time as the alignment work occurs. Biting down on a carrot is allowed, but you may not feel okay doing so. It's still natural to stick to softer foods, especially in the beginning and when you're changing out trays.
2. Change trays at bedtime.
If you're only on your first set of aligners, you haven't switched out your trays yet, but every two weeks you'll be putting a new pair in your mouth. This is always an exciting moment because it means your treatment is progressing – but it can also be uncomfortable. Because new teeth are being shifted into new positions, you can expect some pressure. Best to change trays at bedtime to give Invisalign the longest uninterrupted period to work – and to save yourself from feeling any unnecessary discomfort.
3. It will take a little time to adjust to your new look.
Invisalign is clear and nearly invisible but when you first put those trays in you may feel awkward. Most new patients, especially adult Invisalign wearers, look at themselves in the mirror and gauge how obvious the trays really are. You may imagine how others see you when you speak or smile, or take selfies and study them to get a sense of the true visibility of Invisalign.
Know this: How you perceive yourself will change. You aren't used to having a foreign object on your teeth. But it's not as obvious to others as it may be to you. Give yourself a week or two and Invisalign will blend into your appearance and your life.
4. Err on the side of optimism.
Any orthodontic treatment is a commitment and responsibility. While you will feel different as you get used to Invisalign, try not to be discouraged by any setbacks or discomfort or weirdness you may feel. In the grand scheme of things, Invisalign has minor interference in your life for a brief time. You can take the trays out to eat – that's not something any other kind of braces-wearer can enjoy – and you aren't subjected to the poking and jagging of metal brackets and wires.
5. Your Center City Invisalign provider is your best resource.
If you have questions about your Invisalign treatment, aren't sure about how something feels or looks, are unsure about changing trays and managing daily Invisalign life, contact your Center City Invisalign provider. Drs. Roberts & de Marsche will help you get used to Invisalign so you can make this treatment a success and get a smile that is straight, flawless, healthy, and strong. Contact us today with questions.