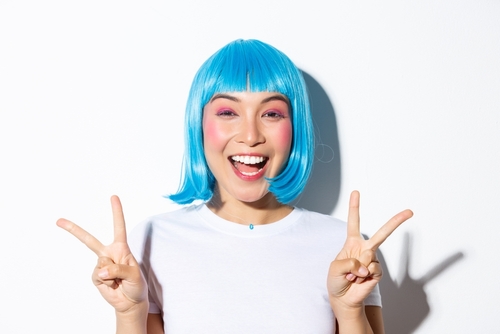 There shouldn't be any rules on Halloween, right? Well, if you're an Invisalign patient there are some important dos and don'ts to follow, but they certainly won't interfere with any of your fun. If you honor this brief list, you can keep your teeth healthy, your Invisalign trays damage free, and your Halloween full of good fun.
Don't Eat Candy with Your Trays In
Whether you're an Invisalign veteran or newbie, you know one of the biggest rules of this treatment – don't eat when the trays are in your mouth. This especially goes for Halloween candy, which is tempting all month long. Of course, it would be easy to snag a piece of candy from the bowl on the counter and just pop it in your mouth, or to unwrap that lollipop and enjoy it for an hour. These actions could create major repercussions – damaged, cracked, stained, or malodorous trays.
Do Indulge All at Once
No one should have to abstain from their favorite Halloween candies. Invisalign wearers have the freedom of eating whatever they want because they can remove their aligners. Pick a time, collect all your fave sweets together, and chow down after a meal or just in one sitting. You can get your fill of the candies you love, clean your teeth immediately after, then go back to enjoying the holiday, belly full. Remember, Invisalign needs to stay in your mouth for 20 to 22 hours a day.
Don't Drink with Your Aligners In
It's a bad idea to leave your trays in while you're slurping down fizzy soda or adult beverages. Any drink other than water can leave you with discolored, smelly trays, especially if you're nursing one beverage all night. If you forget yourself and imbibe with the aligners in place, make sure you remove Invisalign as soon as you can and, at the very least, rinse the trays off until you find an opportunity to brush away the residue. This isn't a best practice, but it can do in a pinch.
Do Choose Your Candy Carefully
Halloween candy comes in all shapes and sizes and everyone has their own kind of sweet tooth. If the chewy stuff is your passion, know that your tender, shifting teeth may not respond kindly to tugging on a gummy worm. If you love chocolate, this candy will be gentle and won't stick to your teeth like other types of sweets. Choose your indulgences carefully so they're kind to your teeth, not only Invisalign. Need tips? Don't hesitate to ask your Center City orthodontist.
Do Enjoy Yourself
Invisalign is the last thing that will hold anyone back from enjoying Halloween. If you follow the normal daily rules of wearing this treatment, your teeth and trays will be safe and strong, healthy and clean. You can still enjoy every moment of trick-or-treating with your kids, attending parties, or scaring the neighbors. Invisalign will fade into the background of every conversation, selfie, or boo.
Find out if you are a good candidate for Invisalign or if your child qualifies for Invisalign Teen. Schedule a consultation with Dr. Roberts or Dr. de Marsche in Center City, Philadelphia.