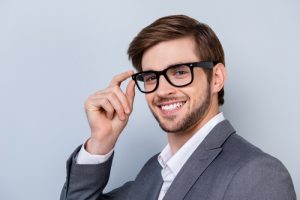 Adults who are ready to finally achieve a straight, white smile often find themselves deciding between Invisalign braces and porcelain veneers. Both methods are effective but, depending on your lifestyle and oral health, one might be better than another.
What's Your Biggest Oral Health Complaint?
Invisalign and porcelain veneers are both viable, excellent ways to improve your smile.
There are certain oral health issues that are more likely to point toward Invisalign treatment, including:
Misaligned teeth.
Overbite.
Underbite
Gapped teeth.
TMJ issues.
Worn tooth enamel.
Invisalign makes teeth straight and beautiful, and that permanent rearrangement also makes sure your jaw is in alignment. Problems with alignment can cause jaw pain and other wear and tear on teeth, like worn enamel and cracks. When combined with teeth whitening, Invisalign braces are the natural way to get an aligned, healthy smile that is free from problems and pain.
Porcelain veneers a great choice for patients who have healthy teeth but are unhappy with aesthetic problems like:
Discoloration.
Chips.
Stains.
Gaps.
Oddly shaped teeth.
Short teeth.
Veneers absolutely make teeth straight, and they can correct multiple problems at one time, but if the foundation of your oral health isn't solid, any cosmetic dentistry you undergo can be damaged by a bad bite.
How Much Time Are You Willing to Put In?
The needs of your teeth and oral health should be the top deciding factor between Invisalign and veneers. However, understandably, one of the biggest questions for adults who are considering braces is: What's the time commitment?
Invisalign and veneers are both investments in a great smile. While veneers can be completed in a matter of weeks, Invisalign braces require an average of 12 months to finish (some may take longer, some cases may be shorter, depending on the position of your teeth and where they need to be moved). If you're willing to wait for that perfect smile, and you're prepared to put in the effort to follow your treatment plan, you will be happy you took the time to focus on your overall oral health.
Do You Worry What Other People Will Say If You Have Braces?
If you have concerns about how Invisalign could interfere with your daily life, know this: The nearly invisible aligners are unnoticeable. Unless you point out to someone that you're wearing Invisalign, they won't see the aligners. This truth is often the deciding factor for adults who don't want braces to get in the way of their professional life, social life, or personal life.
Rest assured, you can eat, speak, kiss, and laugh all you want while wearing Invisalign without anyone recoiling at the sight of your orthodontia. Invisalign aligners are braces, yet they are anything but metal mouth.
Make the Right Decision for Your Oral Health
At Roberts & de Marsche, we present you with every viable option, so you can decide on the treatment that gels best with your needs. If you opt to undergo Invisalign, a professional teeth-whitening treatment is included, so you know that at the end of your hard work you will not only have straight teeth but white teeth.
Schedule a consultation with Dr. Roberts or Dr. de Marsche at our Center City, Philadelphia or Lawrenceville, NJ, office to find out more about Invisalign and adult braces.